Hi, I am udonresearcher.
Here, I show you my cheapest protocol for shRNA.
If you are going to conduct shRNA knock down experiments targeting multiple sequences, this protocol fits you.
From the second time, all you have to buy is a pair of around 50bp DNA oligos.
This protocol is very useful for screening by shRNA knock down.
 Vector preparation
shRNA design
Use a backbone shRNA vector you have and proper restriction enzymes.
In this protocol, I used a vector, pLKO.1-puro (lentivirus) and two restriction enzymes, AgeⅠand ECoRⅠ.
How to get an insert design
Example:
MYC shRNA 1-F
5'-CCGGCCCAAGGTAGTTATCCTTAAACTCGAGTTTAAGGATAACTACCTTGGGTTTTT
MYC shRNA 1-R
5'-AATTAAAAACCCAAGGTAGTTATCCTTAAACTCGAGTTTAAGGATAACTACCTTGGG
Targeting shRNA sequence
Loop sequence
Terminator sequence
Targeting shRNA sequences could be obtained from GPP Web Portal or any proper sequences in published papers.
I give an example of designing shRNA seq using GPP Web Portal.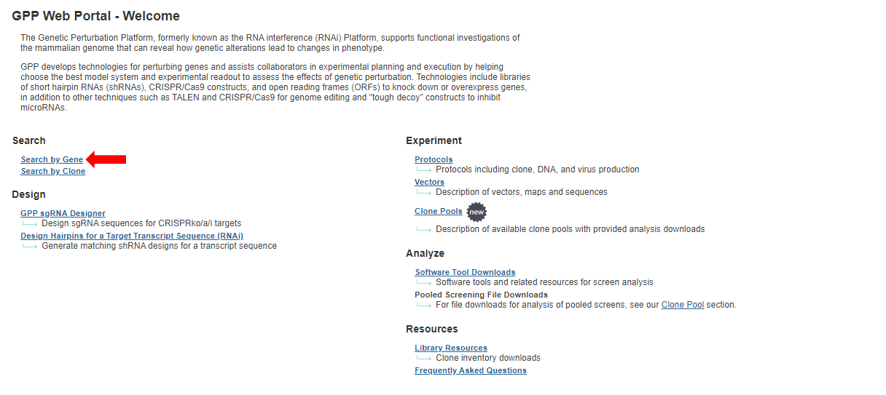 Click "search by gene"
Official Gene symbols "Your gene of interest"

Click "Show all constructs for this list of genes ...."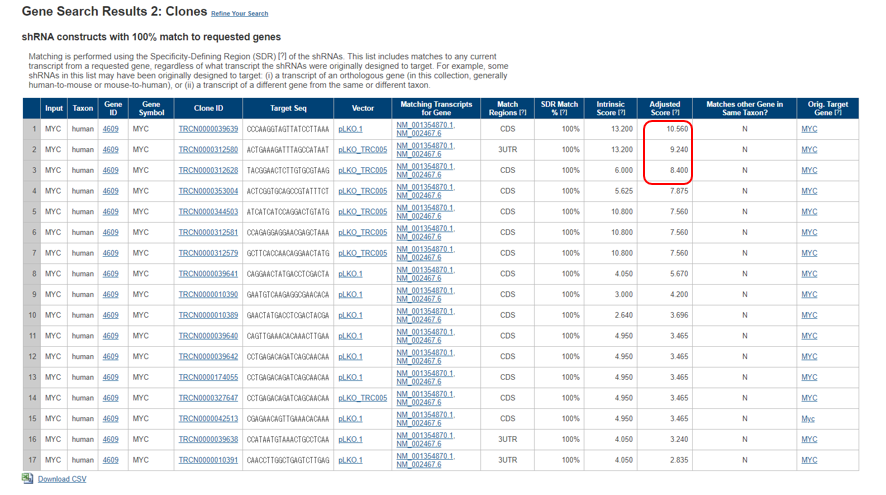 Choose a sequence with the highest Adjusted score (Better to try around 3 sequences)
In this case
CCCAAGGTAGTTATCCTTAAA
Put the sequence to the left yellow box
MYC shRNA 1-F
5'-CCGGCCCAAGGTAGTTATCCTTAAACTCGAG         TTTTT
Set a sequence to the left yellow box to be complementary from the middle of the blue box
5'-CCGGCCCAAGGTAGTTATCCTTAAACTCGAGTTTAAGGATAACTACCTTGGGTTTTT
For a Reverse seq., you can just copy and paste the Forward yellow boxes to the Reverse.
MYC shRNA 1-R
5'-AATTAAAAACCCAAGGTAGTTATCCTTAAACTCGAGTTTAAGGATAACTACCTTGGG
Completed!
Annealing
Dissolve shRNA oligo with TE at 100 uM.
Take 1ul of shRNA F oligo and R oligo respectively and mix it with 8ul of TE (total 10ul).
Apply the mixtures into an 8-strip PCR tube.
Place the PCR tube into a bowl filled with 95℃ hot water.
Turn off the heater and wait until the hot water cools down to the room temperature in ~1hr.
When you anneal ≧50 bp oligo, you should cool down the sample slowly so that it gets annealed efficiently .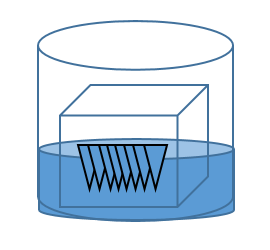 Restriction enzyme digestion
5ug of PLKOⅠ (eg. X ug/ul x 5/X ul)
+ECORⅠ 1ul
+AgeⅠ  1ul
+M buffer 20ul
+DDW 200-(1+1+20+5/X)ul                     
Total 200ul
Incubate the mixture @37℃ for around 1hr
If you prepare a lot (200ul), you can use it for several times.
Confirmation of the digestion of plasmid by electrophoresis
Prepare an undigested plasmid (control) and the digested plasmid 250ng in 10ulTE
Mix each 10ul plasmid with 2ul 6xloading buffer
Use parafilm for pipetting
Apply 10ul of the mixture to a well in a gel.
Place 5ul of marker to a well
Run electrophoresis at 135V for 20min
Confirm a band of the digested plasmid.
An undigested plasmid (blue arrow) is a circle.
→Not a single and/or faster band
Electrophoresis and Gel extraction
Use new TAE buffer.
Wash the electrophoresis box with water, and then with TAE.
Prepare a gel with large wells to apply 100ul.
Mix 175ul of digested plasmid and 35ul of 6xloading buffer.
Apply 100ul mixture to two wells and 5ul of marker to a well.
Run electrophoresis at 135V for 20min
Place the gel under UV light in a dark room covering your face with a mask.
You can see the vector since it gives off light.
Excise the plasmid with a scalpel.
Extraction of the plasmid from a gel
Follow your protocol of a gel extraction kit.
Ligation
Use an appropriate DNA ligation agent.
In this protocol, I used Ligation high (Toyobo).
Mix 1ul digested plasmid with 1ul annealed insert (1ul D2W for control).
From the control, you can predict the frequency of self ligation
Mix 2ul mixture with 2ul Ligation High.
Incubate @RT for 30-35min
Transformation&Miniprep&Sequencing
Transformation
Thaw competent cells (eg.Stbl3) on ice
Apply 4ul ligation product to one vial of competent cells
Heat shock for 30sec in 42℃ hot water
Seed the cells on LB (0.1%Amp+) plate at 37℃ for ~18hr
When you can see >10 colonies, place it @RT
The cells stop growing.
In 18hrs, pick up colonies with a toothpick and place the toothpick into 3ml LB (0.1%Amp+) broth and shake it at 37℃ for 12-14hrs
When you can see satellite colonies around, try to pick up only the center of the colony.
Miniprep
For a stock, you can take 50ul of the broth and mix it with 25ul of 30% Glycerol (=Glycerin)
In total 10 % Glycerol
Follow your protocol of Miniprep kit.
Sequencing
Read sequences and select appropriate vectors which properly contain the insert.
Virus preparation
DAY0
Prepare lenti-293T cells in a 6 well plate with 3ml medium.
(Tomorrow 40% confluent= 4x10E5/well)
DAY1 (Lipofection)
Use an appropriate lipofection agent.
In this protocol, I used FuGene (Promega).
Mix three 1.3ug packaging vectors (1-558, 1-559, 1-560) with 4ug of plasmid.
Add 330ul OPTIMEM and 21ul FuGene and Pipet 15times
Leave for 10min @RT
Drop one by one into 6cm dish
DAY2
Replace the medium for fresh one.
DAY3
Collect the sup. of lenti-293T(~3ml).
Centrifuge the sup. @500g for 10min.
Collect the sup ~3ml.
Add Lenti-X concentraror(takara) to the sup. Very sticky
(Sup:Lenti-X concentrator= 3:1 In this case, 1ml)
Incubate @4℃ for 30min (overnight is also okay).
Centrifuge @1500g @4℃ for 45min.
Remove the sup.
Collect the pellet by resuspending in 1/10-1/100 original volume w/ PBS (or culture medium). (In this case, use 300ul PBS for 3ml sup.)
Make 6x 50ul aliquots and store @-80℃ or you can directly use the virus for infection.
Virus infection
DAY0
Seed 1x10E6 cells in 1ml using a 6well plate.
Cell number is changeable depending on your experiment of purpose and the cell line.
Add the aliquot of virus 50ul to a well.
Wrap the plate with parafil.
Centrifuge the 6well plate @3000rpm @31℃(RT) for 30min.
Add 2ml medium into the wells.
Place the plate into cultivator.
DAY1
Add puromycin at a minimum concentration that kills all wild type cells.
DAY3
Use the cells for your experiment.
DAY6
Use the cells for your experiment.